SAM Experimentation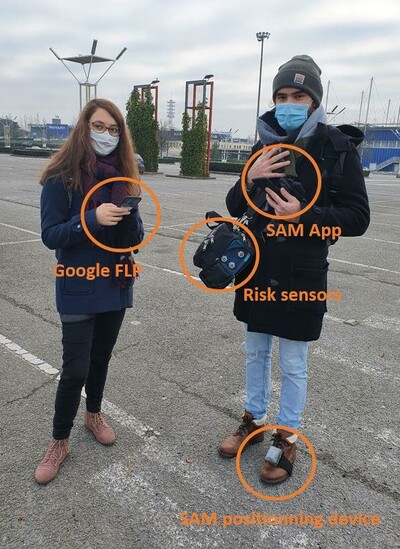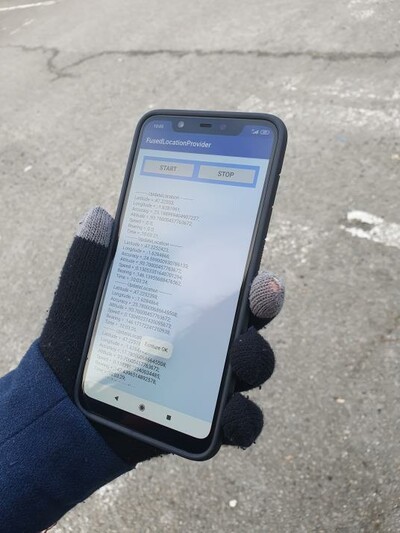 REAL LIFE CONDITION TESTS
SAM Experiments conducted in real life conditions: the largest shopping mall in Nantes, France, Atlantis shopping mall (https://www.atlantis-nantes.com).
A path of about 3 kilometers was carried out by walking in order to cover the entire shopping gallery and the main parking lot. The path is approximatively 60% outdoor and 40% indoor.
For this experiment, Mercury and nanoparticles sensors are carried in a bag, and the positioning device is foot-mounted. To observe the benefits of SAM solution concerning the positioning accuracy, we use another smartphone to record the followed track with the Google Fused Location Provider solution. This Google tool is the most used application for smartphone positioning and the one used by Google maps for example. It use GNSS, inertial but also Wi-Fi and cellular data.
ASSESSMENT OF THE INDOOR/OUTDOOR POSITIONING ACCURACY